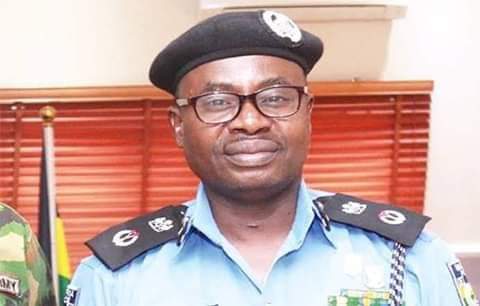 The alleged professional misconduct of police officers in Nigeria, have continued unabated despite public outcry.
A title holder in Achalla-Ibusa, Oshimili north local government area, Delta state, Chief Ifeanyi Ikenyei, has petitioned the Delta State government and the Commissioner of Police to as a matter of urgency intervened over the unlawful detention of his kinsman.
Chief Ikenyei, disclosed that his life and those of his family members are in danger by some persons in the communities over land dispute.
In a petition signed by D. O Oche & Co., on behalf of the Ikenyei family, titled: "Re: Gross professional misconduct of erring police officer who acted with impunity and recklessness of the IPO attached to Ibusa Magistrate Court, the DCO 1 and DPO Ibusa Police station. Re: false information and conspiracy", addressed to the State Commissioner of Police, Mr. Muhammed Hafiz Inuwa, obtained by The Story Online Newspapers in Asaba.
The petitioner alleged that the Police prosecutor (IPO), Mr Kenneth Ojei, attached to the Ibusa Magistrate Court, under the watch of DCO 1 and DPO Ibusa Divisional Police station was masterminded which sent Mr. Onyeluka Ikenyei to prison over false information, without committing any crime.
According to the petition, "Our clients case was that they had a land feud precisely at Achalla-Ibusa who share a common boundary with Asaba people, They alleged that our clients convinced with some Asaba people to trespassed into Achalla-Ibusa land.
"There is no where it was stated that our clients maliciously destroyed or damaged  any property or farm produce or carry Ak47 rifle  or robbery etc, but one of our clients Onyeluka Ikenyei was apprehended and detained for four days in Ibusa Police station.
"The IPO Kenneth Ojei and Police prosecutor acted with impunity and recklessness, charged Onyeluka in count 5 and 6 to possession of Ak47 rifle and robbery in an unprofessional manner as they had been compromised to take Onyeluka out of sight and circulation to further allowed them have access to the land".
The petitioner pointed out that since the erring police officers has been released after his initial arrest, the authority should also release his brother who is currently languishing in the prison without breaking the law of the land.
"As I speak to you now, my brother is languishing in the prison and the people are still threatening my life. They have chased me and my family away out of our community. I have left the community to take refuge in another community.
"They want to shoot me or any members of my family. So I am begging the government of Delta State, the Commissioner of Police and well meaning individuals to come to our aid before it will be too late and to aviod blood bath.
While commending the CP for the earlier arrest of the police officers, the petitioner alleged further that due to pressure mounted on the police boss, from different 'big people' in Ibusa and the Ezukwu quarter, the police officers were released after three days "but my brother who did not commit any crime is yet to be released".
Contacted, the State Commissioner of Police, Mr. Inuwa, to get his side of the story, he said that all the petitions were been referred to the State Criminal Investigation Development (CID), adding that the Divisional Police Officer would respond to any allegation levelled against any of the officers.