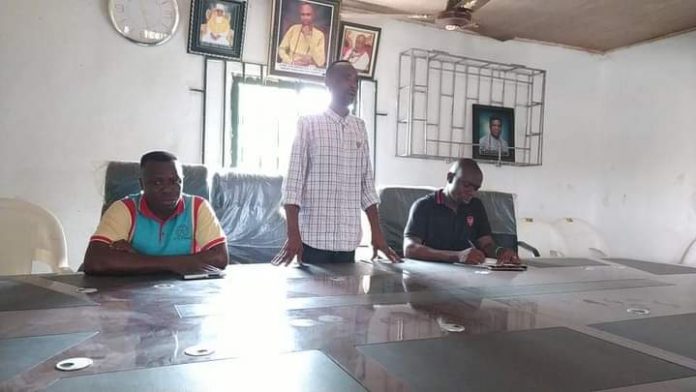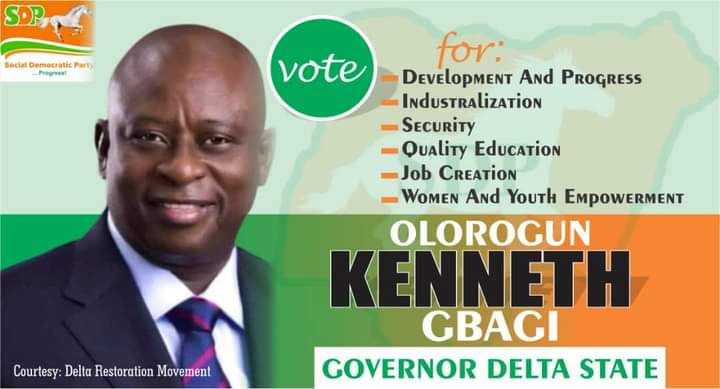 A former community president of Ukpiovwin, Mr. Fredrick Ighoshemusua, has been shot dead from stray bullet by a member of a local vigilante group shortly after he handed over to a new president in the Community, Udu local government area of Delta State.
The unfortunate incident took place on Thursday July 29th 2021, in the community primary school field venue of the ceremony where hundreds of friends and well-wishers of the new administration led by Mr. Oghenero Ogbeferere had gathered in a ceremony that was hitherto hitch-free and well-coordinated but was later turned into mourning.
Late Fredrick Ighoshemusua had led the community through thick and thin, got all offices duly filled in line with the laid down constitution of the community, successfully handed over in the full glare of the community and left for home while the reception ceremony continued.
He was later invited from home to be part of the photo-shoot session with the new executive and while the photographers were busy with what they knew best, a member of the vigilante group was said to have cocked his rifle and released some shots as part of the celebration.
A source at the ceremony disclosed that the rifle (a pump-action) got hooked at a point and the shot could not fire, disclosing that in the process of struggling to get the gun in order that the shot exploded and the bullet landed on the chest of the out-gone president, boring a big hole in his chest and he slumped and died in a pool of his blood right before the full crowd of guests at the ceremony.
There was pandemonium when he was confirmed dead while the vigilante official was said to have attempted to escape but the angry crowd brought him back and in the scuffle that ensued, the young man (Vigilante official) died also sending the community into bitter tears and wailing over the unfortunate incidents.
Meanwhile, another dimension to the saga was that the Late Mr. Fredrick Ighoshemusua was earlier told by prophets that his death was near and that if he could survive the month of July 2021, he would live to be the oldest man in the community.
On receiving this prophecy, our source added that Ighoshemusua had been very careful in dealing with people for several months, avoiding crisis and fights and always ensuring there was peace wherever he was.
That too accounted for his decision to quickly hand over and leave for home into a well deserved rest after serving the community with all his might and strength for about three years.
When about 30 minutes later he received the call to return to the field for the photo-shoot session, he never knew the fate ahead of him just as his body and that of the vigilante man have since been deposited in the mortuary.
Contacted, the Ag. Police Public Relations Officer (PPRO), DSP Edafe Bright, confirmed the incidence.