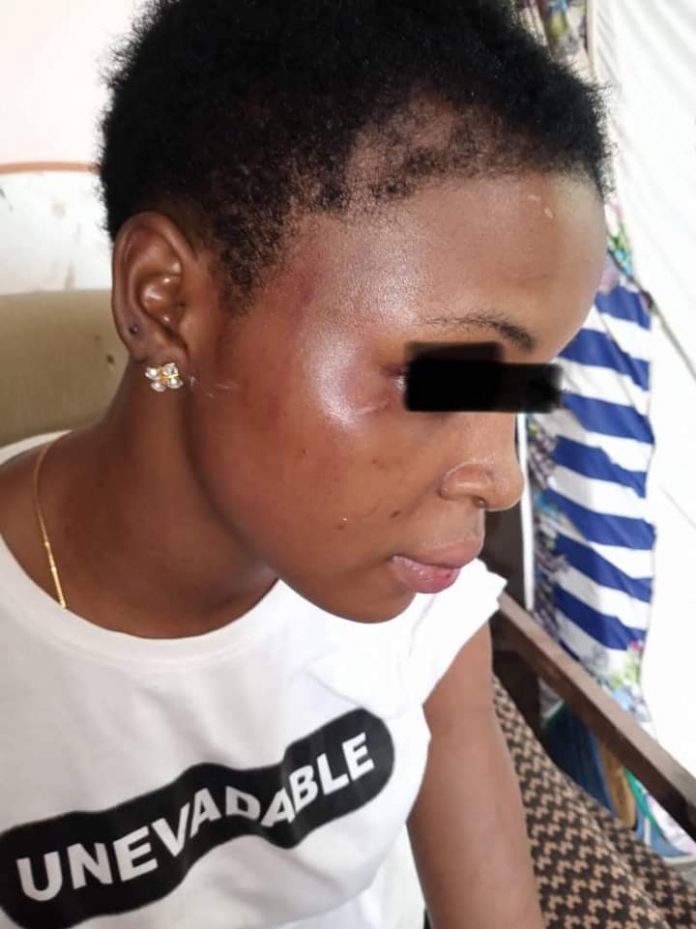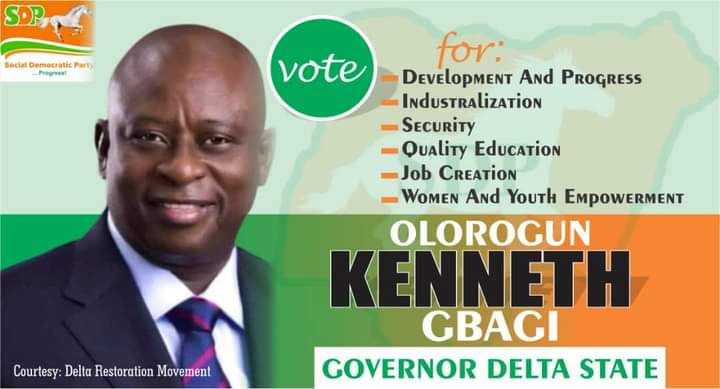 A 100 level student (name withheld), of the Department of Health Education, Delta State College Of Health Technology, Ofuoma, has been rapped at the Agbarha-Otor Primary Health Centre in Ughelli north local government area of Delta State.
Trouble started on that fateful day, when the yet to be identified rapist broke into the premises of the primary health institution to perpetrate the heinous crime.
Narrating her ordeal in the hands of rapist, the victim said; "It was July 24, 2023, at about 1:30am, while I was asleep, I felt this sensation that someone was close to me, as I am not a deep sleeper.
"Immediately opened my eyes, behold a strange person was standing by the bed I was lying with a knife and pointing something like a gun at me.
"I was terrified and scared as he signalled to me with his hand to keep quite. He commanded me to stand up and led me out of where we were sleeping at the parlour to where the lady staff was sleeping at the delivery room.
"When we got there, he saw the lady lying face the wall, then he asked me to turn around, which I obeyed because he was behind me and pointing a knife and gun at my head.
"He then asked me if there was money in the Health Centre, I told him I don't know, and he also asked the type of phones all of us were using, then I told him that my android is already with him, but the others have button phones.
"He then led me to the matrons office, and inside the office, there is a room, he took me there, drop a foam and asked me to lie down or he shot and stabbed me to death, because I was terrified, I obeyed as he directed, and he asked me to pull off my clothes and, at this point, (She paused) and heavily she said; he raped me.
"After raping me, he asked for my phone password, my ATM password which I gave to him.
"He then opened the phone and started filming my nude, and warned me that if I should tell anyone, he will send my nude videos viral.
"It was like a dream to me because everything happened very fast and there was no one to rescue me. So he led me back to my room, but the surprising thing is that I didn't hear him open the door or heard a sound of any banging of a door.
"It was after a minute or thereabout that I went to wake my colleagues and narrated what happened to them and the only staff around".
According to her, the staff immediately put a call through to the matron who lives in Warri, and the matron too immediately called the Chairman of the street were the Health Centre is situated in Agbarha-Otor.
"The Chairman came and asked me to follow him to the Kings palace where he said there are vigilantes, but when we got there, we didn't find the vigilantes, so he, (the chairman of the street ) said we should go to the station to incident the case.
"On our way going, we met the vigilantes, and after interrogation they followed us to the station.
Agbarha-Otor Police Station:
"When we got to the station, we met a woman Inspector on duty, and she asked me what happened, and I narrated what transpired to her, then she asked me to write down my statement which I did, and one of my student colleagues who also followed us was asked to put down her statement, but in her statement, she said; at about 1:00am, she went outside to wee, but said she locked the door.
"So after our statements, the police officer gave me her phone numbers to reach her anytime I see the suspect and also gave me a note to the Central Hospital Ughelli for treatment.
General Hospital Ughelli:
"The following morning, the matron accompanied me to the hospital to see a police doctor. When we got there, the doctor after reading the notes from the police, and asking me few questions then recommended an HIV test which was done and after that, he gave me some drugs against infections and it was my parents that paid for all the bills.
Agbarha-Otor King's Palace:
"To formally and officially report the matter to the community, the matron and two of my lecturers accompanied me to the kings palace to inform him of the horrible and traumatic experiences I had, but when we got there, we only met the President-General of the Agbarha-Otor community, who told us that the King was asleep and he cannot be woken up. So we left, and since then we didn't hear from the community nor did they call me.
School Authority's Responses:
"Well, the school authority only responded through the director of SIWES and one of my lecturers. Nothing more is done except that they withdrew us from the Health Centre and asked us to go to Ekuigbo Health Centre to continue with the programme and that is all.
Tracking of phone:
"Actually, we had wanted to track the phone, but when my Dad saw what transpired at the hospital and the police station where he alone paid all the expenses, he decided to forget about it as we have heard that at the police station, tracking of phones also involves a lot of money.
Justice:
"The fear of not being believed, or even being blamed for being raped, is creating a dangerous culture of silence that prevents survivors from seeking justice.
It is unacceptable that survivors of rape and other forms of gender based violence, faces such a torturous ordeal to get justice, which only adds to their pain.
Despite the Nigerian authorities' declaration of a "state of emergency" on sexual and gender-based violence, rape still persist with most survivors denied justice, rapists avoiding prosecution, and hundreds of cases of rape going unreported due to pervasive corruption, stigma and victim blaming.
The 'state of emergency' has proven to be an empty declaration, which has so far done nothing to protect women and girls in Nigeria.
Hear Kome; "I want justice to be done on this matter. I want the law to take its cause on this guy. I want the suspect apprehended. I am calling on the Delta State Government, the Nigeria Police and all other relevant bodies to come and help me. I am traumatized.
"Since July 24th, I have not been my self. It has not been easy for me because I can't imagine it as the scenario keep playing in my memory."
No doubt, failure of the police to investigate this sexual violence and assault, will deprives this survivor of justice.
Findings by this medium revealed that cases of rape has been on the increase in Agbarha-Otor recently.
According to sources, four female students of Ibru College Agbarha-Otor were allegedly raped in the month of July, and until this time, no one has been arrested, and if the trend continues without a stop, the rapist may still go about assaulting other females in the area.
Contacted, the Police Public Relations Officer (PPRO), DSP Edafe Bright, confirmed that the ugly incident was reported buy the victim did not follow up.