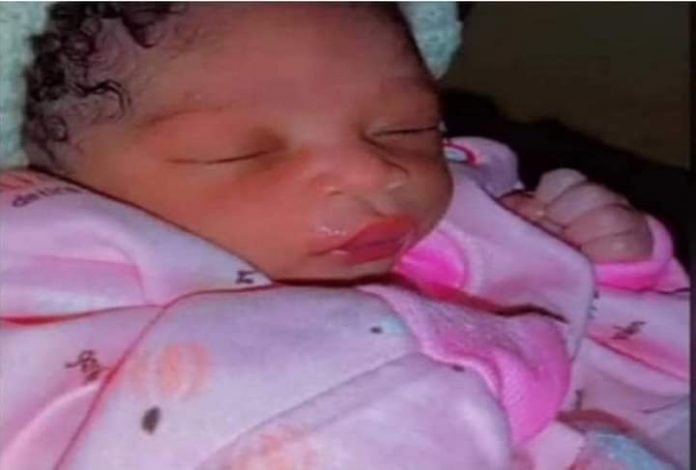 Terrorists, who attacked the Abuja-Kaduna bound train on the 28th of March, 2022, have released the photograph of a new born baby girl delivered by one of the abducted passengers in their captivity.
The photograph of the baby was released on Wednesday evening by the terrorist group suspected to be Ansaru, a breakaway faction of the dreaded Boko Haram terrorists group.
It could be recalled that the birth of the baby went viral on both conventional ans social media.
A family member of the abducted woman first hinted LEADERSHIP that she had delivered at the weekend.
Though, the identity of the new born child was not disclosed until Wednesday when the terrorists released her photograph.
The new baby was cladded in a thick pink cover and a light lemon sweater cap, with her eyes closed.
It would also be recalled that that the terrorists had released photographs of the abducted passengers in early hours of Tuesday and confirmed that one of the pregnant woman was delivered of a baby.
The exact number of the train passengers abducted on March 28 cannot be ascertained but certainly not fewer than 60, with only the managing director of the Bank of Agriculture (BOA), Alwan Hassan, released after allegedly paying a ransom of N100million.
Meanwhile, family members of the abducted passengers have continued to express apprehension over the fate of their loved ones who have spent 30 days in the hands of their abductors this Thursday.