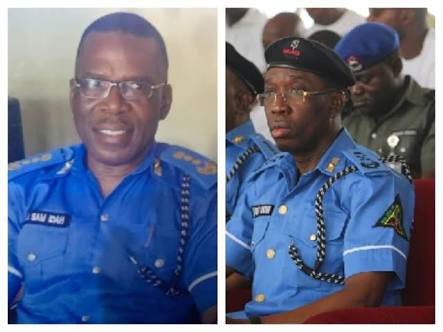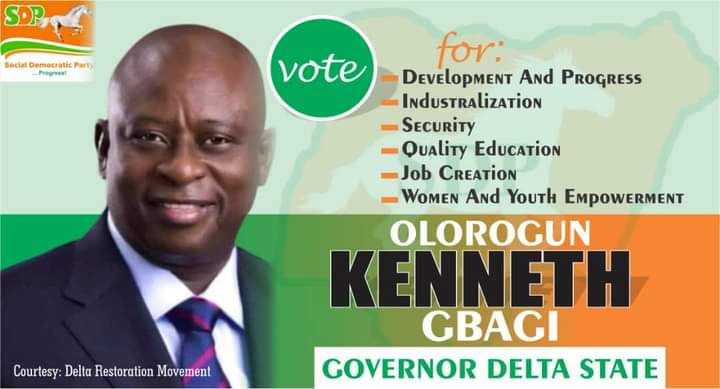 Delta State is believed to be under the seige of mushroom Civil Society Organizations and Non-Governmental Organizations who congregate just to collect severance packages from the government to survive.
The establishment of the office of Civic Engagement and Civil Society Organizations saddled by the Senior Special Assistant to the governor, was to silent Civil Societies which amplifies the voices of the voiceless.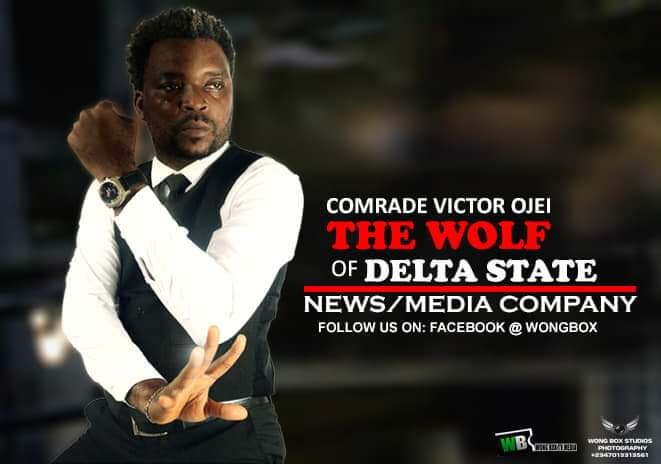 However, there are others whose ideologies are to serve Deltans and Nigerians without selfish interests.
The Young Nigerian Rights Organization and Wong Box, a Facebook account, under the watch of Comrade Victor Ojei, is working assiduously to speak on behalf of Deltans and Nigerians by uploading pictures and videos of their high-handedness.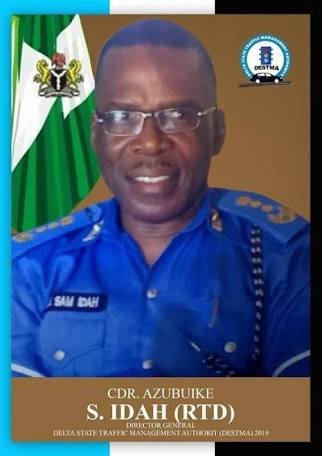 Recently, he picked up the purported sharp practices in the Delta State Traffic Authority (DESTMA), whose staff collects exorbitant fees from road offenders outside the stipulated rates.
Outside, the collection of high rates, some of the officers have been captured on camera in free for all. They fight tricycle operators, drivers and commuters who dare to challenge them of the alleged corrupt activities.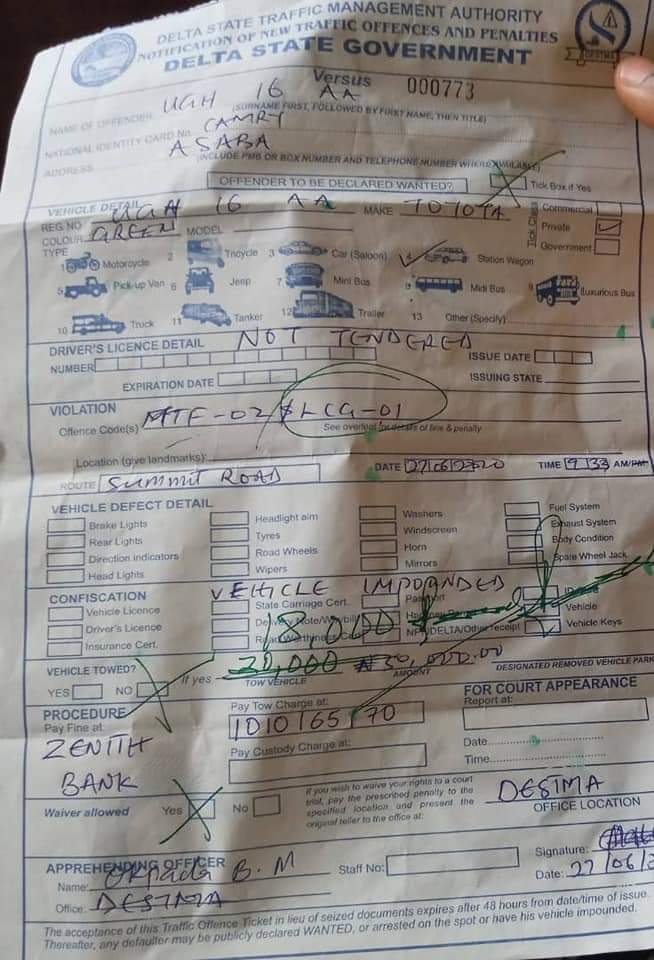 Comrade Victor Ojei, however, has raised alarm of alleged threat to his live by the Director-General (DG) DESTMA, Mr. Sam Azubuike Idah, stating, "it means the matter has taken a new dimension and one should not take the threat sitting down.
"I just hope that governor Ifeanyi Okowa, is fully aware of the rot still ongoing in the agency called DESTMA,  because some insiders might still be working for the DG DESTMA in the political class or government officials, this is an assumption.


"He's a drowning man and can catch at a straw for survival, he never thought this could happen to him, he was so full of pomp and pride and never knew he could be deflated by one small and hungry boy called Wong Box, he always call me a foolish, jobless and hungry boy.
"Now he swims like a fish out of water and asking himself what's the matter".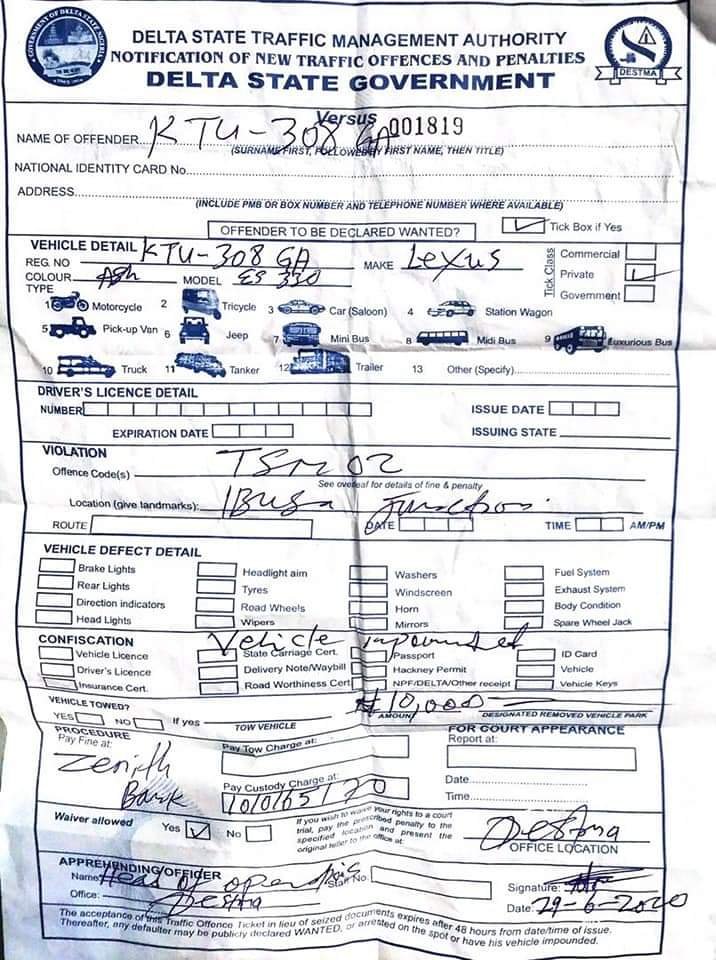 While challenging the Okowa-led administration to show high level of accountability to Deltans who voted for him, Comrade Ojei, said: "If the administration is true to itself, the allegations will be fully investigated and the outcome made public to Deltans due to public interest in public funds.
"This evil practice in DESTMA is very Scandalous indeed, do you know till date the DG still alters the booking sheets? an offence of illegal u-turn DESTMA officers will book you N25, 000 or N30, 000 and traffic light offence is N10, 000 but they will book you N30, 000, not driving with a drivers license penalty is N5, 000  but they will book you huge amount, many atimes they will not ask for your drivers license but will book you that you do not have it, all in the efforts to impress the governor of Delta State that they are working and generating huge Internally Generated Revenue.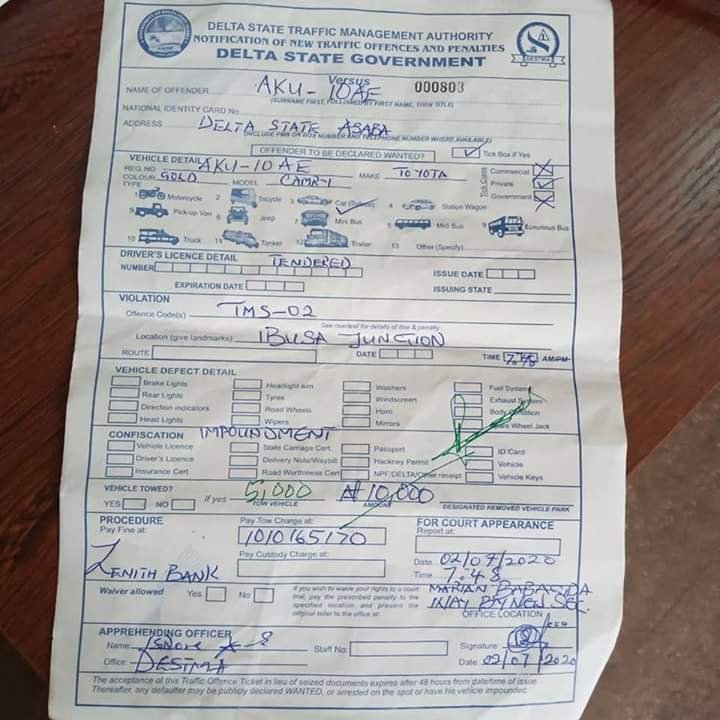 "I will attach proofs to this post, on Monday july 6th 2020, I will be taking some victims to the Commissioner for Transport who has been very, very good to us to end this corrupt practice by DG DESTMA.
"The administration's Spin Doctors (POLITICAL CLASS) are treating the matter with levity and still ignorant of the enormous damage it can cause the administration and the PDP party in power.
"They're used to 'pady pady' ways of settling issues hence they' still rigmarole hoping to "settle" as their usual "PDP family" matter. We're waiting, but the wait should not be forever.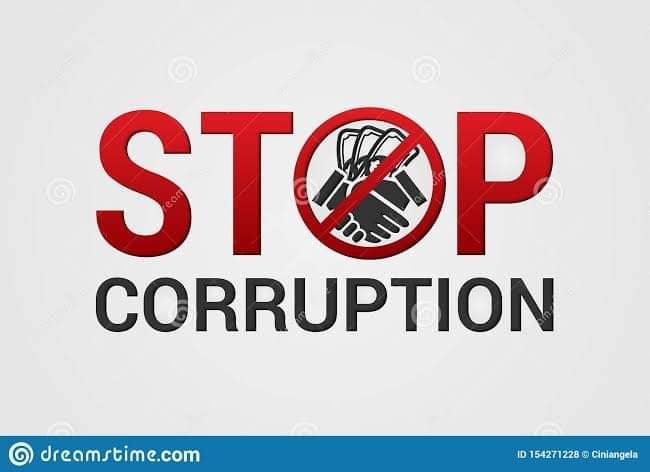 "We've fought the good fight and now it's left for the government  of Delta State to play it's part. DG DESTMA threat and utterances should be taken seriously because we're in a demented society where the law is an ass.
"I will fight on as a Brave Warrior because my strength lies in the Lord and He will always lead me. The struggle or fight for a better or stronger Delta State and Nigeria at large is a calling from God because nobody pays us.
"Kindly list or call out any man in Delta State or Nigeria that could work without getting daily, weekly or monthly salary since 2016 till date?
"This advocacy is an ideology just like book haram terrorist who do not kill for money, it is an ideology, any man who believes in a course could die for it", he said.
He also disclosed that the DG has sued him to court in an attempt for him not to release documents that would expose corruption in DESTMA.