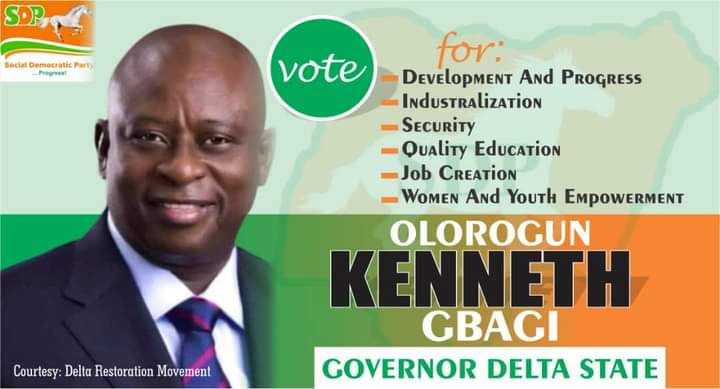 Kidnapping for ransom though not new in our society, has recently taken on a sinister pedestal.
In the past few weeks several kidnap cases have been reported going from high profile individuals as in the case of factional Chairman of the All Progressives Congress (APC), Ika northeast local government area of Delta State, one Mr, Sunny Onyejose, who was purportedly abducted about two weeks ago, to the common man who ventures out to his farm or plies our now perilous roads.
Ransom money have been paid ranging from millions of naira to hundreds of thousands, depending on perceived value of the hostage.
The precision and coordination of the crime leaves no doubt that these men of the underworld are pros and have a perfect knowledge of our bushes which they use as their hideout and operational base.
Just on Sunday, the news of the allege abduction of some College of Education staff, Agbor, along Olije, Igbanke, on their way from the wedding ceremony of the former Registrar of the College of Education Barr. Oscar Osagiede's daughter filtered into town.
It was gathered that Dr and Mrs Ughamadu, Mr and Mrs Kent Nosier and Meschack Iwekaogwu, were among those allegedly whisked away.
Wielding sophisticated machine guns and other dangerous weapons, these henchmen who are suspected to be of Fulani origin from accounts of freed hostages, adopt a modus operandi that strikes fear and confusion on their victims.
They usually surface from their bush hideout brandishing their weapons and forcing their victims out of their vehicles.
The stunned victims would naturally think that it is a robbery operation only to be led into the bush.
At other times unsuspecting victims, especially land prospectors are suddenly rounded up by these bandits and led further into the bush where contacts are made to the families of the victims demanding ransom for their release.
These men and their local collaborators have instilled fear and wrought terror on the people, especially in recent times and not much has been done by the authorities to stem the ugly trend.
It is even more worrisome that such level of lawlessness and insecurity is allegedly being perpetuated in the domain of the sitting governor of the state, Dr. Ifeanyi Okowa, coupled with the many army bases sprawling in different parts of the metropolis.
Residents of the state, have expressed worries on why haven't the authorities deployed the many security outfits in town to combat this security challenge.
According to them "Must we wait till the relative of a highly placed member of society or government official falls into the hands of these marauders before decisive action is taken?
The Ika nation and indeed the entire state is approaching a dangerous dimension that needs urgent and concerted efforts to prevent this trend from going out of control.
Contacted, the Police Public Relations Officer (PPRO), DSP Onome Onovwakpoyeya, said the crime occurred in Edo State.
"I have called the DPO, Agbor, he said it happened in Edo State jurisdiction and that the vehicle has been recovered to Igbanke Divisional Police headquarter", the police image maker disclosed.