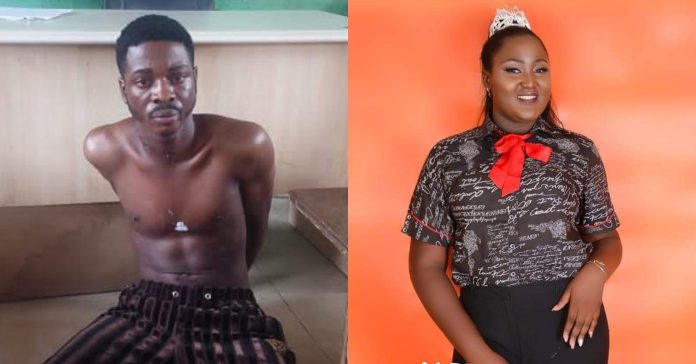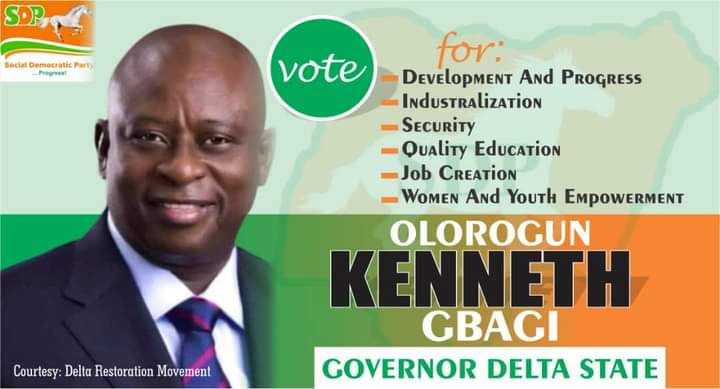 The family of the slain final year Accounting student of Ambrose Ali University, Ekpoma, Edo State, Miss Oghenefejiro Success Regha, has alleged that the murderer of their daughter, intended to use her for money ritual.
The family noted that the plan was halted, following the presence of a neighbour who earlier came to the rescue of their daughter but was allegedly threatened with knife by the suspected 'ritualist boyfriend.
They appealed to the Edo state government and security operatives to ensure that the suspected 'ritualist', behind the murder of their final year daughter, was brought to book without delay.
Father of the deceased, Mr. Ochuko Regha, who addressed newsmen, made the call on Sunday August 27th 2023, at his Asaba residence.
According to him, "He killed my daughter. He wanted to use her for ritual because there was nobody in the compound apart from that person that came later on when they heard my daughter shouting for help.
"So, his intention was to use her for ritual, nothing else. He wanted to harvest her organs but unfortunately, he couldn't because of the person that came when she was crying for help".
Mr. Regha, a Director of Planning, Research and Statistics, ministry of Finance, Delta State, disclosed that Success whom he foldly calls "Sugar girl", until her untimely death, was the eldest of his three children.
He lamented that they lost her at the prime of her life when she was rounding up her university education.
He appealed to the government to ensure that the perpetrator of the heinous crime was brought to book, adding that it would serve as the only succour to the family.
His words: "On Monday when I got home at about 7:45, I was seated at the Bacony. So, my wife brought food for me to eat, it was then she told me that my last born who is Novena University was not feeling to well.
"So, I picked up my phone and a placed a video call to her, I saw her she was joyful. I then asked her if she is fine now, she said yes and that she has finished her medications.
"Immediately after that, my wife told me that .u daughter that was murdered, she too was not feeling too well and that she had cough and catarrh.
"I now picked up my phone, I called her twice at about 7:35, she didn't pick. I sent a message to her through WhatsApp. The message was suger girl how are you? Because Sugar girl is her pet name.
"The message didn't deliver, neither did she pick her calls. So, I felt it was just normal way of missing calls and the rest.
"So, before I slept at about past 10:00, I looked at my phone, no message, no calls. I then asked my wife, honey, when last did you speak with Fejiro? She said it was that same day which was on Monday, that she spoke to her about 11:00 O'clock.
"The following morning when I woke up, I put up a call to her again, the phone rang twice, she didn't pick. But I said what could be happening to my daughter but I went to work.
"That day was on Tuesday, the day governor inaugurated his commissioners. I was at my Commissioner's place, after sometime, I left there to see my in-law who was made a commissioner as well. So, from there, I went to another place.
"So, as I was there, at about 5:00 O'clock, my co-inlaw called me. He said bros, where are you? I told him where I was but he said I should come to the house. I said what will I be doing at home at this time?
"He then asked to know when I will be leaving, I said 5:30 because it was 5:00 O'clock, he said alright but he couldn't wait, he had to drive to where I was. When he came he was trying to persuade me so that we leave.
"I then asked him why ask me to leave? At that point, my wife called me. She said honey, come, they said Fejiro had accident in Benin. Immediately, I rushed into my car and I drove down to my house.
"When I got home, I then asked who told that Fejiro, had accident in Benin? She said Blessing, who is my co-inlaw as well that lives in Benin. I then out up a call to him and he said yes, it is true that she had an accident and she is in the hospital but that she is doing well.
"I then asked to know their location, they said the doctor asked them to go and buy drugs for her. I then told them that as soon as they return, they should inform me. I waited for sometime, I then called twice but they didn't pick my calls.
"So, a lady who is a friend with my wife inside the house, then called the man. It was then the man revealed to her that my daughter is dead. I asked to know how it happened. At that point, I wanted to go to Benin, that very day, but it was late that I should hold on till the following day.
"Wednesday morning, I then went to Benin, with my cousin and two others to the police station by Believers Live World (Christ Embassy). That was where they inccidented the case.
"As soon as I got there, I went straight to see the DPO. The DPO said the Landlord of the house where the boy that murdered my daughter lives, came to report that somebody was murdered in his compound.
"So, after that, I was asked to do an entry, I did and the landlord was summoned to come over, he came and it was then he said, he was going to where he was doing his business. He received a call he has to return back to the house.
"Unfortunately for him, when he got there people had already gathered in the compound. As at the time the incident happened, according to him, my daughter came out of the house, a room and parlour self-contain with burglary at the front and back.
"So, she was crying for help. One of the tenants that was in the compound who heard her voice, came out to help but unfortunately, the burglary was padlocked, so he couldn't. Immediately, the boy that murdered my daughter, ran from the house, he wanted to stab the guy that came to rescue my daughter.
"So, that one then withdrew. As soon as he withdrew back, he mobilized some youths and vigilante in the area. It was then, they broke into the apartment but my daughter had already bled to death.
"When I finished my report, the boy was taken to State CID in Benin. When we were at the State CID, I met with the DCP. The man asked the boy what was the issue that made you to stab the young innocent girl?
"He was talking out of point, be was repeating one word up to ten times. He said he didn't know what happened. He asked him if he was the one that used the knife to stab her, he said yes. They asked him where did you stab her? He said by the breast, which is the heart.
"So, from there, the man then said they should take him to Homicide department and they asked me to do my entry again, which I did and thereafter, I left for Asaba, the same day and I got to Asaba late, few minutes to 10:00.
Asked his next line of action, the bereaved father said: "according to my co-inlaw who is a lawyer, they went to the place (boy's) where the incident happened to carry out investigation. That was yesterday (Saturday), they are done with that.
"Then today (Sunday) they did an autopsy on my daughter. By Monday, which is tomorrow (today), I will be in Benin, to know the necessary action that I will take".
The deceased father in tears, called for justice in the matter, "justice must prevail, I need justice. I will ensure I get justice for my daughter", he lamented.
He revealed that the boy's mother was at the police station on the same day with a lawyer to secure bail for the suspected 'ritualist' whose intention was to harvest the organs of his daughter for ritual purposes.
Hear him: "that day, they were there at the police station but we didn't talk. The boy's father is late. It was only the mother that was there. When she even came there, the information I got, that she came with a lawyer with the intention of getting him on bail".
Speaking further on what he observed, the Ministry of Finance Director said: "from what I saw, mere looking at the boy, it is like he was on drugs.
Asked the name of her daughter's school, he said: "she was in Ambrose Ali University, final year student. October 25th, she will be 19 years old. She was studying accounting".
Contrary to reports that the culprit died, Mr. Regha, said: "No, the guy did not die, I have the pictures here. It is not also true that they both stabbed each other, it is a lie.
"It was when the boy discovered that people were already aware, it is like he now used knife to scratch his neck, he is very healthy. Even when we were there, he was telling me, sorry sir. I then said will sorry bring back my daughter?
The weeping father said he is emotionally down and don't know what to do, 'i used to call her Sugar girl. If I call her Sugar girl, she will say yes daddy", weeping.
At press time, text message sent to the Edo State Police Public Relations Officer (PPRO), SP Chidi Nwabuzor, was not replied.