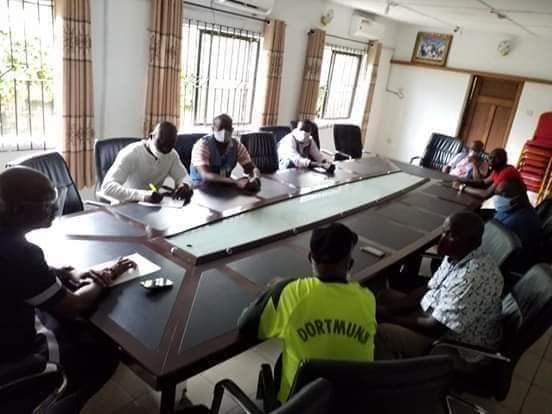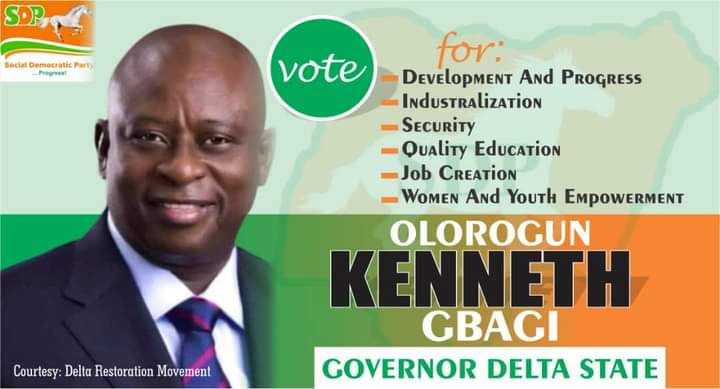 Delta State Taskforce on Environment on has served abatement notice to make-shift traders in Sapele with a 7-day notice to remove all illegal attachments defacing the aesthetics of the ancient city of Sapele, the administrative headquarter of Sapele local government area of Delta State.
Addressing the newsmen, the Council Chairman Hon Eugene Inoghan, expressed displeasure over environmental abuses in Sapele.
He said that the council would collaborate with the Taskforce to rid Sapele off make-shift shops as a result of impending flood predicted by Nigeria Metrological Agency (NIMET).
He expressed shock that street trading still exists as people have left the shops built by the state government and derives pleasure in trading on the road.
"Now that NIMET had predicted that there will be flooding, I became very worried because our water channels and natural water routes have shanties built on them thereby making it difficult for us to maintain.
"I am very worried that despite the over 1,532 shops built at the Sapele main market by the State government, our people still takes pleasure in trading along the road.
"Our challenges here includes indiscriminate parking of vehicles which has taken major parts of the roads, shop owners building shanties on the drainages as well as pedestrian. It's as bad as this," he stated.
Abatement notices were served on illegal attachments at Adock street, Central Hospital area and main market road.
Responding to questions on when the team may likely commence demolition, the State Taskforce Chairman on Environment Honourable Sylvester Oromoni ably represented by Comr Kingsley Iweka said that the notice is for 7 days.
"At the expiration of the 7 days, we will start demolition as the water level is fast rising and we cannot afford to waste any further time as Sapele market area remains the discharging routes of major water channels.
"Flooding is one of the most important concerns in the ancient city of Sapele because of the varied adverse socio-economic and public health impacts.
"The geographical features of the city including the low-lying topography, coastal location and network of rivers provide the context for the three different types of flood hazards that may likely happen if we go by NIMET predictions.
"We will continue to educate our people by raising public awareness on the risk of residing in low-lying areas threatened by sea-level rise and storm surges," Iweka stressed.