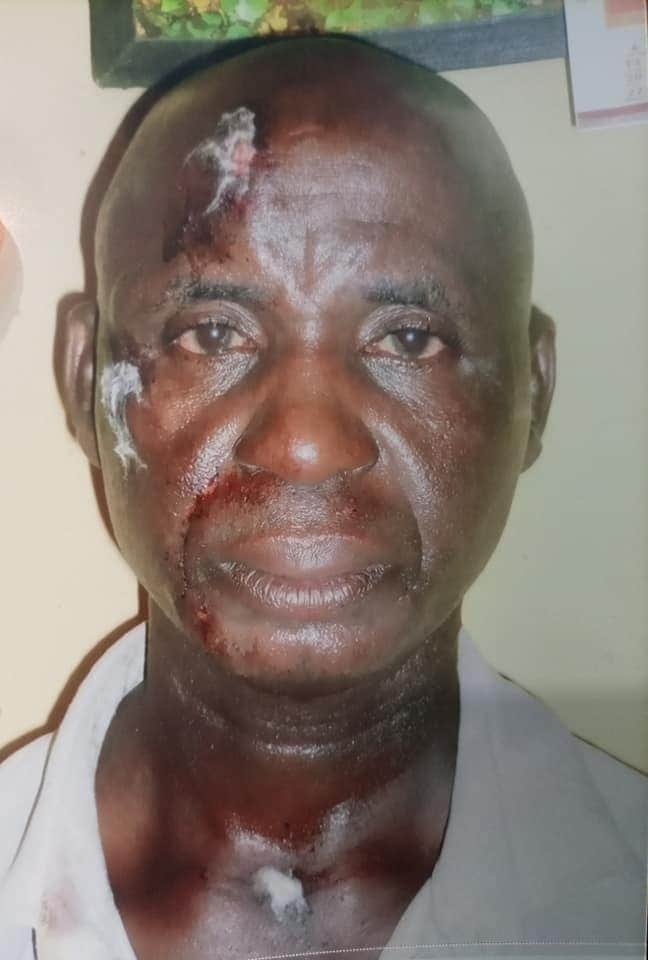 For daring to challenge police officers mounting checkpoint on the Ughelli-Asaba road, a driver whose name is yet to be identified has been molested, dehumanized and brutalized for standing up for one of his passengers.
Trouble started Wednesday when the police ordered him to stop and allegedly searched the young passengers phone in search of incriminating evidence.
Unable to see anything to implicate the young passenger, the police allegedly extorted N20, 000 from him and fruitless efforts to drag him to the station.
It was learnt that the 54-year-old driver's efforts to prevent the forceful and illegal arrest of his passenger got the police angry as they allegedly attacked him.


The Director General, Young Nigerian Rights Organization, Comrade Victor Ojei, said: We are currently at the Nigeria Police headquarters, Asaba, Delta State to address the case of intimidation and assault meted upon a driver, 54 years of age, who plies Asaba to Ughelli.
"His crime was that one of his passengers, a young boy, his phone was searched despite the fact that it is against the law to search any citizens phone. They abused the young man's rights to privacy.
Upon the search on the phone and they found nothing, they collected N20, 000 from the young man and also made effort to take him to their office. Only God knows why. 
"The driver challenged them to give the phone back to his passenger that the boys was not carrying exhibit but the police officer became angry and did what you see on the pictures to the driver", Ojei, hinted.
It was also alleged that the police officers at the checkpoint have access to POS MACHINE, they use to collect money from young men travelling through the route.