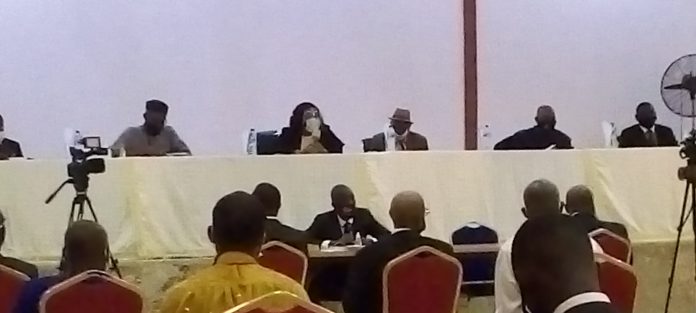 The Judicial Panel of Enquiry into Okpe-Urhobo (Ukpe-Sobo) Forest Reserve and other Ancillary Matter Relating to De-reserved Portion(s) and Encroachment setup by the Delta state government to look into the crisis has began hearing from parties in the matter.
The Panel headed by Honourable Justice Tessy Diai, sat Tuesday in Government House, Asaba, for commencement of its assignment.
According to Honourable Justice Diai, the Panel received 11 Memorandum from the communities, families and company involved in the matter.
Justice Diai, informed the parties and their legal team in the public sitting on how the process should run to enable all parties make their submissions.
The Panel in alignment with the lawyers agreed that each party should submit their memo to enable their lawyers make exchange of memo for study and proper cross-examination.
It was agreed that each party should submit 10 copies of memorandum at the office of the Secretary to the State Government (SSG), by 10:00am on Wednesday.
After reaching agreement on the processes to follow, the Panel adjourned to Thursday 9th July 2020, for sitting.