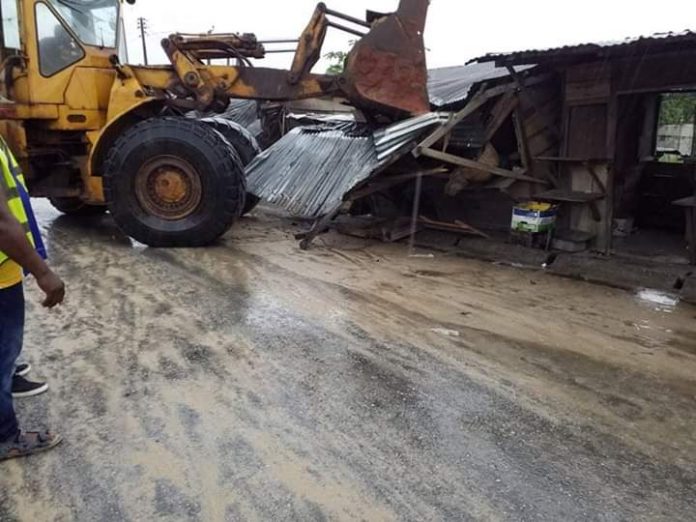 Delta State government has commenced a state-wide demolition of illegal structures, just as the government read riot act to defaulters of building codes and those who have encroached on government property to remove their structures or face dire consequences.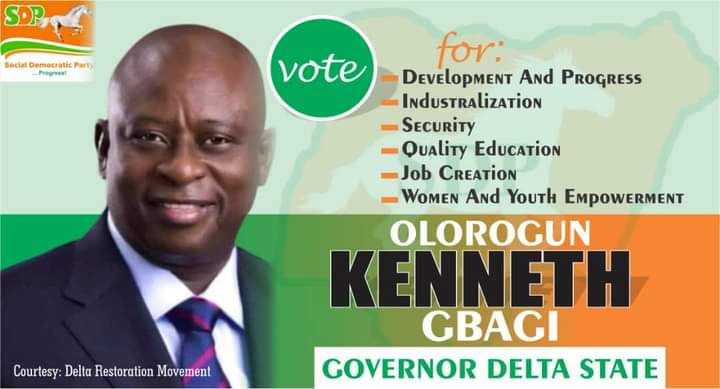 Illegal attachments at Sapele Central hospital were early hours of Friday morning demolished. 
At Sapele market road, the structures illegally built on the walkways, drainages were removed.  
Chairman of the State Taskforce on Environment, Hon. Sylvester Oromoni, said demolition of illegal structures became imperative as defaulters and violators had failed to heed several notices served on them.
"To some persons, it's an act of wickedness but what the government actually stand to achieve is to bring sanity to urban areas and restore already defaced aesthetics. 
"The demolition of buildings and structures that do not conform to the existing urban rules and regulations here in Delta will not be overlooked any longer Oromoni stressed..
"The flagrant disregards of building codes and respect for extant laws guarding property development needed to be checked, hence the exercise.
"The process has commenced in earnest in different parts of the state and those with structures on unapproved sites or without necessary building plans are hereby put on notice. 
"We warn all those who have built on roads, Right of Way, school property and on Federal and State governments' land to remove their properties immediately as demolition of such buildings statewide has commenced".
Oromoni called on the local government Council Chairmen to collaborate with the Taskforce to achieve the exercise without hiccups. 
He disclosed that the state notices served on the defaulters still subsists, noting that whoever is caught violating the law would face the dire consequences.
Sylvanus Aguguo, an Imo state indigene who hailed from Isu local government said that in his 39 years here in Sapele local government, he has never seen a clinical demonstration such as this.
"The illegal attachments has defaced the true face of the ancient city of Sapele".
He commended the state governor, Dr. Arthur Ifeanyi Okowa, for this timely intervention. 
"Though it is painful but it is for the good of everyone of us".