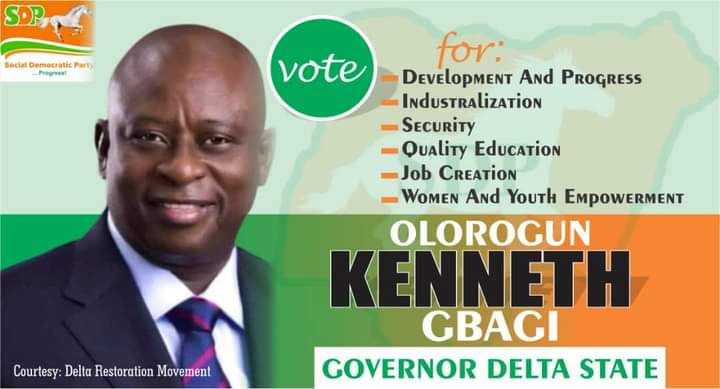 A 28-year-old man has been arrested by security operatives in Kogi for attempting to plant ammunition on the campaign train of the governorship candidate of the Social Democratic Party (SDP), Alhaji Muritala Ajaka.
This was contained in a statement issued by the Director, Communications, Muritala Yakubu Ajaka Campaign Organisation, Faruk Adejoh-Audu.
According to the statement, the incident occurred at about 4; pm.on Sunday at Goshen Hotel, Ganaja Lokoja while a tumultuous crowd was waiting to receive Ajaka who was returning from a campaign event in Kogi East.
The statement said, "The suspect, Jerry Isaac said to be from Bassa LGA of the state was arrested with two cartoons of bullet cartridges hidden amongst crates of minerals in a tricycle otherwise known as Keke NAPEP. He had pretended to be a delivery man making supplies to the Hotel.
"When Plain clothes policemen from the C Division of the Kogi State Police Command manning the Hotel stopped the suspect to allow a search of the items, two other passengers of the tricycle suddenly took to their heels.
"This reinforced the suspicion of the officers who held unto Mr Isaac and took the trunk of the tricycle apart.
"When the ammunition was discovered supporters waiting to receive Ajaka attempted to mete jungle justice on Isaac but were restrained by the policemen
"The suspect was whisked away to the C Division Police Station at 200 Units Housing Estate, Gadumo Lokoja from where he was said to have been transferred to the police headquarters.
"The Murtala Yakubu Ajaka Campaign had for weeks been sounding alarm of plots to plant incriminating evidence on its campaign train by the Kogi State Government under the current administration.
"The campaign is therefore calling on the Kogi State Command to get to the root of the mission of the suspect.
"The campaign hereby warns that it will go to any length legally allowed to ensure that subterfuges like the Lokoja incident are no longer directed at its candidate.
"The campaign warns that nothing short of a transparent and thorough investigation into the breach will be accepted by it."
However, several attempts by our correspondent to reach the Kogi State Command Public Relations Officer, SP William Ayah proved abortive as he was not picking the calls put through to him.
Credit: Nigerian Tribune except headline