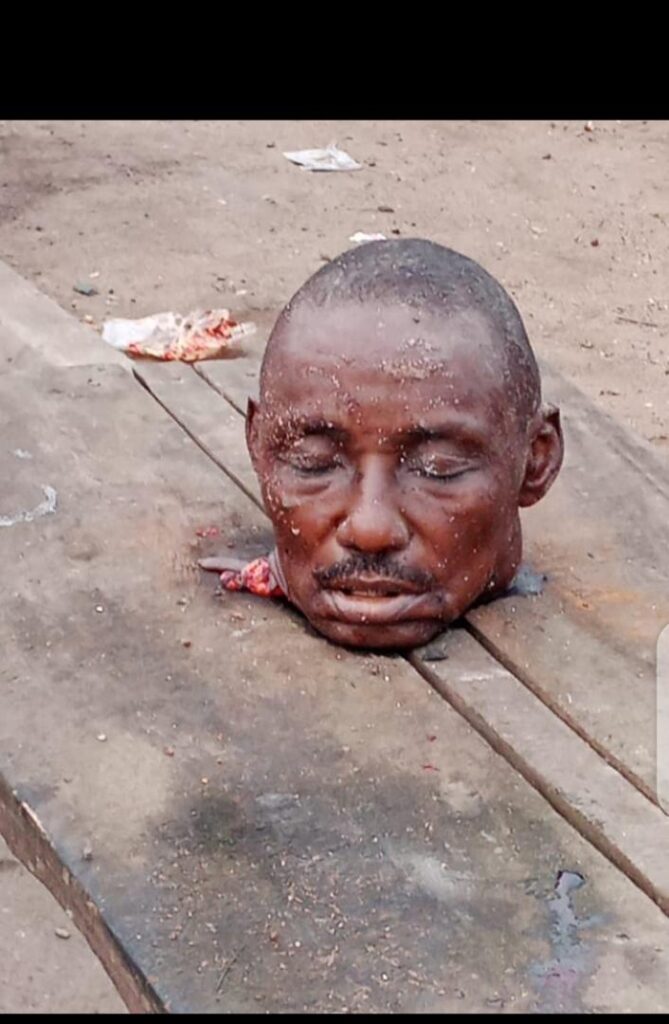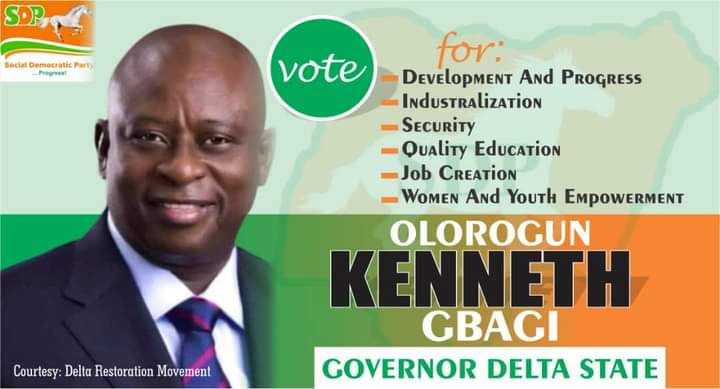 Operatives of the Ondo State Po­lice Command have apprehended a suspect, Franklin Akinyosuyi and two other persons, for engag­ing in human sacrifice.
Franklin, 26, was arrested in Ondo town for being in con­nection with a human head and other fetish items found in a poly­thene bag on the compound he resides.
The suspect was arrested the penultimate week when some children were playing football in the compound he resides at Elewuro area of the town and they caught fetid odour from a black polythene bag.
The children then informed the landlord and discovered the bag was kept there by Franklin.
When the suspect was pres­sured to open the bag, it was discovered that he kept a human head and some other fetish items in the bag.
He was subsequently arrested by the police from Funmbi-Fagun Police Station in the town.
While being paraded at the state Command Headquarters on weekend, Franklin told newsmen that when he was experiencing low patronage in his boutique, he was advised to engage in ritual to boost the business.
Franklin, who claimed to be a photographer and owner of a boutique, admitted that he's the owner of the items in the bag.
He told journalists that he bought the human head and other items from an Ikirun-based herbalists in Ifelodun local gov­ernment area of Osun State, who prepared the ritual and handed it over to him to bathe with it for the purpose of boosting his business.
Giving his account during the parade, Franklin said: "I am a photographer and I own a boutique as well. It was last year that my uncle took me to a herb­alist. I explained to him that my business wasn't moving well, so he asked me to pay N200,000 to make concoction for me which I paid within three weeks.
"After he was done, he called me to come and pick it, that was last year in November. He direct­ed that I should be bathing with the human head every Thursday at exactly 1:00 a.m. I used it for a month but didn't see any differ­ence in my business. So, I had to call the herbalist and tell him to refund my money.
"I also asked him to come and pick the human head as well, but he refused to come and pick it. Though he has started refund­ing my money because he has already sent me N20,000. So, on that fateful day, I decided to go and throw it away, so I dropped it in my backyard.
"Unfortunately, I went out and before I could return, my land­lord's children saw it, informed their father and they eventually called the police.
"After we were arrested, the herbalist claimed that he paid someone to get the human head."
Spokesperson for the state Police Command, Funmilayo Odunlami-Omisanya, a Super­intendent of Police, said, "On the 6th of August, 2023, a case of Unlawful Possession of Human head was reported at Fagun Di­vision against Franklin Akin­yosoye, 26, who claimed to be a photographer and also own a boutique in Ondo town.
"The suspect was challenged by his landlord for keeping a bag in a corner of the compound and the landlord was suspicious and asked the young man to open the bag. When he did, a human skull was found in the bag. After he was arrested, he claimed it was given to him by a Native Doctor in Osun State.
"Further interrogation and investigation led to the arrest of one Oyegoke Dare an evangelist, who gave the skull and other fe­tish materials to the suspect, one Oyelade Sarafa an herbalist who also confessed to have helped in procuring the skull from one Asekun (a vigilante) in Ikirun was also arrested. Two other suspects mentioned in connec­tion with the case are currently at large."
Credit: Independent Newspaper