A Non-Governmental Organization (NGO), Bring Back Our Youth Initiative (BBOYI), protested the growing menace of cultism in Delta state.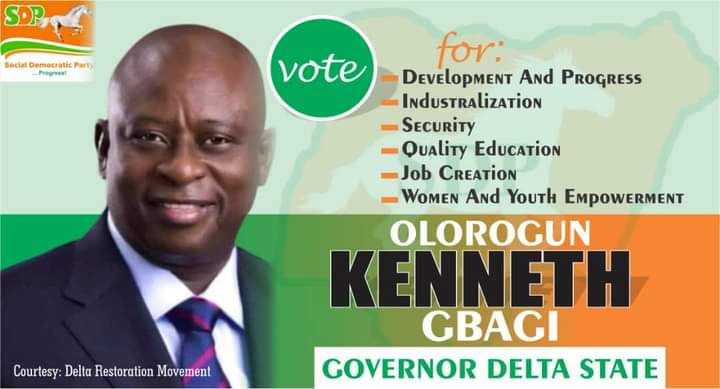 The protest which was held Wednesday would not be unconnected to the recent cult related killings that ravaged the state, especially the capital.
Convener of the organization and a repentant cultist, Mr Ogise Elvis, bemoaned the refusal of the state government to enact the bill that stipulates punishment for those involved in cult related activities.
"The bill states that those involved in cultism will be jailed for 30 years" he mentioned.
He also urged the government to ensure more youths taken off the street to reducing the menace through empowerment, saying that job.
"We engaged the young ones because they have gone so far in the negative vices. Every sector od the society is decaying as a result of cultism and related vices" he said.
Likewise, Convener of Young Nigerians Right Organization, Activist Victor Ojei, urged the state government to lend a strong voice on the issue by activating laws against cultism.
He pleaded with the state government to fund the existing Anti-cult structure in each local government area in the state.
"The truth is that in Delta State, there is no punishment for cultist. As soon as they are apprehended, they are released within months" he disclosed.
Meanwhile, the Delta State , Commissioner of Police, Hafiz Inuwa reiterated the commitment of Police towards cultism and any form of criminality in the state.
He lauded the initiative of the organization as he promised continuous synergy between the Police and the group.
He noted that the Police has been doing a lot in curbing the recent killings saying that one of those who has been instrumental to the killings has already gone.
According to him, "We are always out and we have made considerable arrest and after that, we prosecute them. We are sending a warning to every cultist that the long arm of the law will get to them. We are raiding them on daily basis because the menace is getting too much".