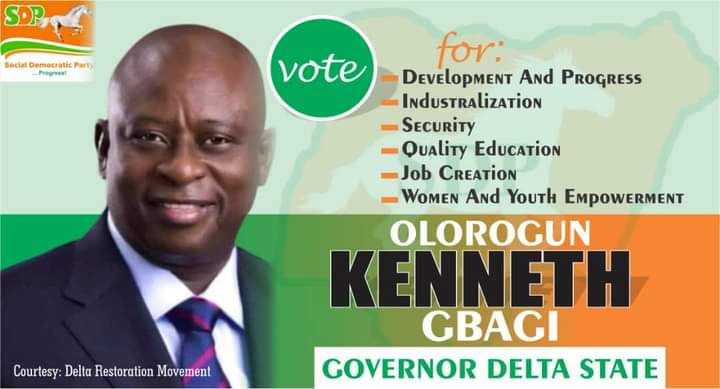 The Delta State Internal Revenue Service is currently intensifying effort towards ensuring a hitch-free implementation of the recently amended Delta State Internal Revenue Service Law 2020, with regards to the harmonized fees and levies payable by businesses in the petroleum down-stream sector in the state.
Speaking at a stakeholders parley in Warri, Chairman, Delta State Internal Revenue Service, Sir Monday Onyeme informed representatives of the National Union of Petroleum and Natural Gas workers (NUPENG), as well as those of the Petroleum Tanker Drivers (PTD), that government would continue to partner with them as critical stakeholders in the sector to achieve an expanded and more coordinated revenue base for the state.
According to Sir Onyeme, the interactive session became necessary in order to engage critical stakeholders whose input would go a long way in smoothening what he termed "the rough" edges in the collection of fees and taxes due to the state government.
The Revenue Service boss further assured the Union representatives that the amended Delta State Internal Revenue Service Law 2020, had eliminated the issue of multiple demand notices hitherto being served on members of the Union by different Ministries, Departments and Agencies (MDAs), of government.
He stressed that in the amended law, the Delta State Board of Internal Revenue, would henceforth be known as the Delta State Internal Revenue Service and would be the sole authority on issues of taxation in the state.
Similarly, the Board member representing Delta Central, Hon. Kelly Oghenekevwe, revealed that as part of the process of consultations, similar engagements would be held with other ancillary unions in the oil and gas sector.
Mr. Paul Itawansa, former Director of Operations in the Revenue Board, emphasised that a central billing system became necessary to avoid multiple taxation, stressing that, going forward, any demand notice for payment of fees and levies not authorized by the Chairman of the Revenue Service should be regarded as fake and fraudulent.
Earlier, leader of the team and National Public Relations Officer (PRO), of NUPENG, Comrade Cogent Ojobor, commended the efforts of the Revenue Service in seeking to follow the path of dialogue, stating that it showed the human face of the Okowa-led administration.
He requested for a copy of the enabling law, which was promptly made available, to enable the Union study it for a better understanding of their role and obligations under the new law.