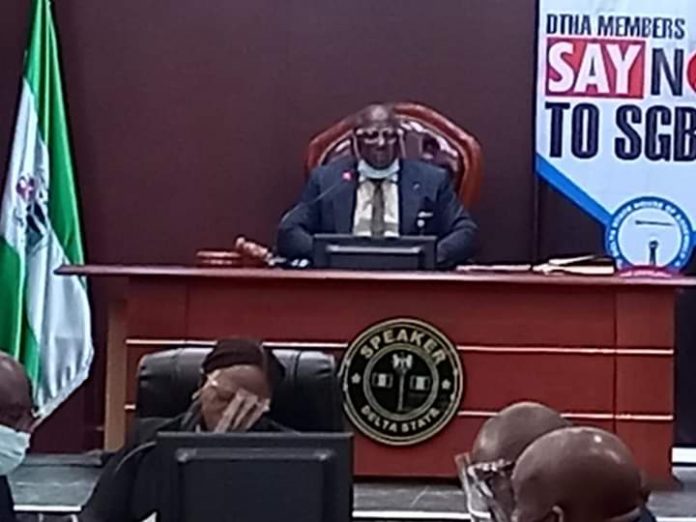 As the price of crude oil scales up to $40.20 per barrel, the Delta state governor, Dr. Ifeanyi Okowa, has approached the State House of Assembly, in a written letter to review the 2020 budget upward.
In a letter read at plenary by the Speaker of the Delta State House of Assembly, Rt. Hon. Sheriff Oborewori, the Governor, proposed the sum of N282, 331, 896, 385.
Governor OKowa,.recalled that May this year, the house has passed a downward review of the  2020 budget to the sum of N279, 784, 88.45, as crude oil crashed due to the Covid-19 pandemic.
In the proposed revised budget, the sum of N152, 450, 230.43, was earmarked for Recurrent Expenditure, while N129, 881, 666, 342, was proposed for Capital Expenditure.
After the first reading at the floor of the House, the Majority Leader, Hon. Tim Owhefere along with other honourable members, Oboro Preyon, Pat Ajuduah, Anthony Elekeowuri and Solomon Ighrakpata, said with the upward review of the budget more economic programmes of the present administration would be achieved.
Others who spoke in support of the bill are Hon. Reuben Izeze, Festus OKon, Charles Oniyere, Shedrack Rapu and  leader Innocent Anidi.
The bill has been sent to the House Committee on Finance and Appropriation for further legislative scrutiny.