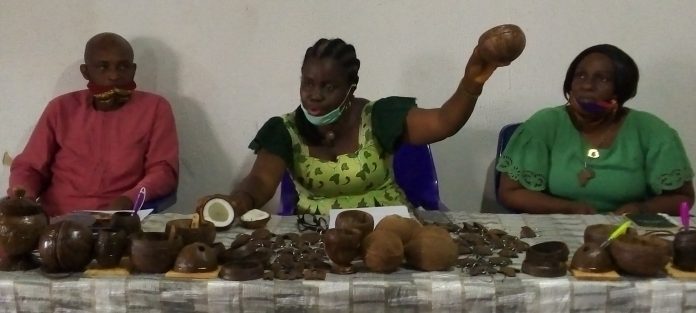 Coconut like every other medicinal fruits has the ability to stop the pregnant woman from bleeding during her maternity period, the Delta state Coordinator, National Association of Coconut Producers, Processors and Marketers Association of Nigeria (NACOPPMAN), Mrs. Gloria Umukotete, has said.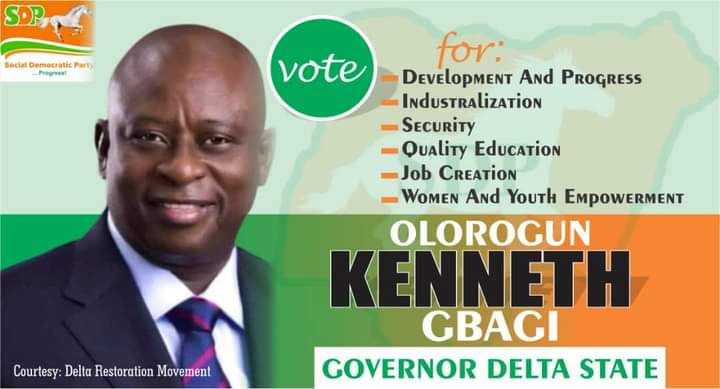 She also revealed that in a remote area where sick residents and Indigenes need to take some kilometers before accessing healthcare facilities, the Coconut, is an immediate solution to stabilize the health condition of the patient.
Mrs. Umukotete, gave the revelation Tuesday during a pre-celebration press conference of the World Coconut Day celebrated every September 2nd at the Senator Dr. Ifeanyi Okowa Conference Hall, Indigenous Correspondents' Chapel (ICC), in Asaba.
According to her, Coconut oil when used for cooking lowers high cholesterol, used to treat diabetes, serves as smoothening for skin and many other health values.
She hinted that the Coconut shell, has artistic values such as could be used to produce jugs, key holders, cups, spoons, neck braze, firewood, Charcoal, handbands, female pulse among others.
The state Coordinator of NACOPPMAN, noted that the Coconut truck, could be used to produce chairs, bullet proof cars, doors, bush bars, produce brooms from the branches while it has the symbolic display of love as families gathers round it at beaches.
She also listed the economic values to include baking, Coconut drinks, used to prepare food like Coconut rice and traditional soups during marriages in Urhobo land, Akwa-Ibom, Bayelsa among other states.
Mrs. Umukotete, disclosed that the Coconut tree could be used for anti-erosion in gulley prone areas.
The association which barely came to limelight two years ago is projecting the next three and half years of rigorous Coconut planting in every Compound for Nigeria to become one of the countries producing and exporting the product with sufficiency.
She stressed that most of the Coconuts in Nigeria are from Ghana. While Brazil, India, the Philippines and Malaysia have the hybrid which produces between three and half years, stating that the local breed is what is seen in abundance in Akwa-Ibom and in Badagri, Lagos State.
"We will tell Deltans to plant three Coconut trees in their compounds and it produces between 100-140 fruits. Delta State government should key into the business so that by 2027, when it is time, we will be counted among States that produces Coconuts. I urge the government to also look in the direction of Coconut when it come to skills acquisition for our youths and women, they can make a fortune out of it", she said.
She disclosed that the first hybrid Coconut plantation is located in Onicha-Ukwuani and owned by the Senior Special Assistant to the Governor on Agriculture, Mr. Aneke Ifemeni, in Ndokwa west area of the state.
The celebration in the state which has been shifted to October 14th would have the state governor, Dr. Ifeanyi Okowa, who would declare the event open.
Other dignitaries expected at the occasion includes the Commissioner, ministry of Trade and Investment, Mr. Chika Osai, Commissioner, ministry of Agriculture and Natural Resources, Mr. Julius Egbedi among others.