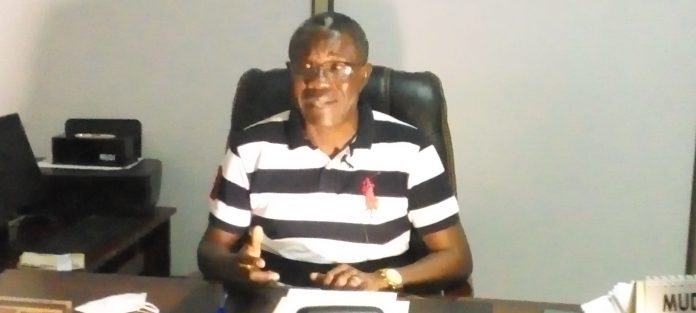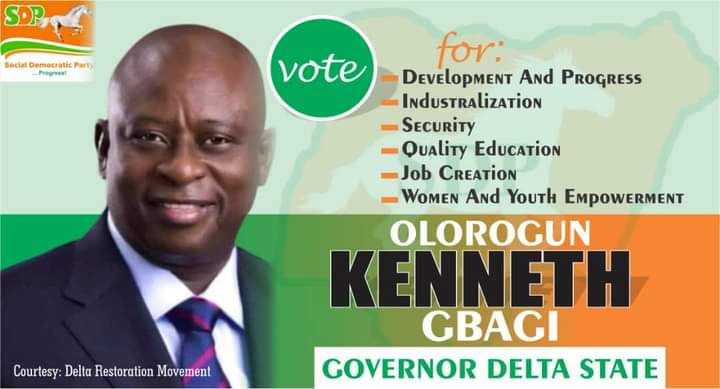 The Asaba International Airport would resume full operation this week, the Special Project Director of the Airport, Mr. Austin Ayemidejor, has revealed.
The disclosure was made Thursday when members of the Online Media Practitioners Association of Nigeria (OMPAN), Delta state chapter visited him in his office.
He noted that the airport staff have been preparing for resumption in compliance with the Covid-19 directive, "When the airport was closed down by the state government it was in response to the ravaging pandemic globally and we knew that things definitely can't be the same on resumption.
"So, we have been preparing for resumption in compliance with the Covid-19 protocol.
"In preparedness to resume operations, management has created a new dimension ranging from washing of hands with automatic dispenser, with graphical signs of keeping social distancing before coming in".
According to him, they are in compliance with the Nigeria Centre for Disease Control (NCDC), and the aviation authority guidelines for resumption of post Covid-19 airport full flight resumption.
He regretted that the global pandemic impacted negatively on the aviation industry as airports were shutdown completely both from International and local flights, assuring that on resumption, things would pickup.
On the charges of flight tickets, the airport operator said there won't be quite significant hike in flight tickets, "I think it is still something we can coup with", he assured.
He revealed that before the closure there were four active airlines operational in the Asaba airport, air peace, arik, aero and Azma Air, disclosing that two more would join, Ibom air and Azman would be added to the numbers of flights to operate in the airport, stressing that six active airlines would operate in the Asaba International airport on resumption.
He assured that as soon as the approval has been given, adequate awareness would be sent across the state and beyond for people to take advantage of the airport, "Like I said, I still insist that the airport will resume operations this week", he reiterated.
Ayemidejor who said the airport has been very busy for airlines, maintained that it has been a gateway to the eastern part of the country, as some emerging cities around Asaba, would take the advantage of the proximity to make use of it, "So, it has been a very busy airport and that is why airlines are actually interested to come and do business here. The patronage is very high because air peace does up to five flights on daily basis to Lagos and Abuja, it tells you that the airport is very busy. So, we are taking advantage of that and we are going to leverage on that so we can make available the atmosphere for doing business so that they can also pick up profits".
He noted that staff at the airport are essential workers and are willing to resume as soon as flights resumes operations, disclosing that the airport has a Mini clinic mounted by doctors and nurses from the ministry of health and staff from the port health posted by the federal government.
"What I think will be done differently now is that, we will not allow Very Important Persons (VIPs) that are coming with many aides. If you are the only one that is flying then you will be the only one that will be allowed into the departure or the ticketing areas. We will plead passionately with everyone that intends to use our facilities, to corporate with us because we won't allow that. That is flouting the NCDC and NCA guidelines for airport operations".
He stressed that people should understand with them the times in as much as they could do it alone outside the shores of Nigeria, they could also do it in Nigeria, restating that there is no Nigeria standard for airport, "it is a global standard. So, we must comply", he said.
On plans for the airport to operate International flights, he said: "the fact that we have upgraded to accommodate Boeing 737, this is category 6. The next stage is to apply for upgrade of the category to 8 or 9 respectively to become International. We have some little things to put in place for us to be International. We have the facilities on ground, we have the patronage, we have airlines that are willing to use Asaba airport as a hub for such operations into the middle East, Europe and America. I think that after resumption, we will start working towards that", he assured.
He predicted that in the next 10 years, the Asaba International airport would be something comparable to major airports in Nigeria, such as Lagos Airport, Nnamdi Azikiwe Airport following the high patronage in the Asaba International airport, "So, I see an airport that will attract a global attention, I see an airport that will be recognized in Africa and even the West Africa, I see an airport that will be a reference point in the aviation industry and in Nigeria.and I see an airport where Nigerians will applaud His Excellency, the governor, (Sen) Dr. Ifeanyi Okowa, that he has done significantly well because we are Deltans we have to ensure that we deliver good legacies to our people", he added.