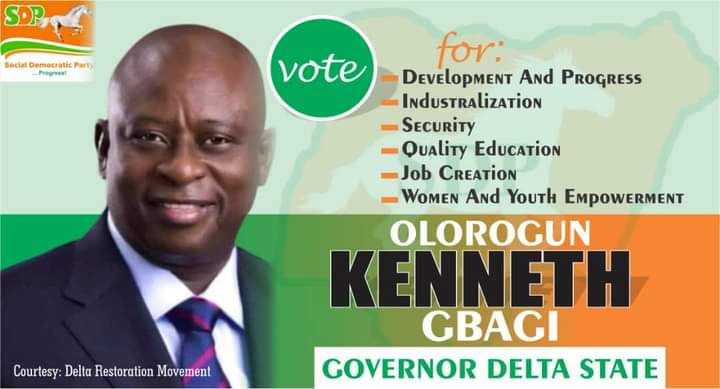 Governorship candidate on the platform of the Social Democratic Party (SDP) and former Minister of State for Education, Olorogun Barr. Kenneth Gbagi FNIM, OON has felicitated with the indigenes of Asaba and His Royal Highness, Obi (Prof) Chike Edozien, the Asagba of Asaba on the occasion of his 99th birthday anniversary.
Gbagi in a release issued on Friday July 28th 2023, by his spokesman, Kenneth Orusi, said the 32-year period of the revered monarch on the throne had translated into development, peace and overall cohesiveness among people of the state and entire country.
According to the largest private investor in the State, "I rejoice with the people of Asaba, who must be very proud to have one of the most respected traditional rulers in the State and country.
"Your passion for the well-being of your subjects, the State and the Nation at large is legendary.
"Your devotion to development and peace in all facets is quite commendable and worthy of emulation".
He affirmed that the respected ruler, noted for his scholarly disposition as well as protection of traditional institutions and values, has never refrained from using his wealth of knowledge and experience to proffer good and timely advice to people in positions of authority.
"As God Almighty blesses you with long life, my prayer is that the state and country will continue to benefit from the wisdom and generous thoughts emanating from the throne".
He wished the Asagba, who retired as a Professor Emeritus of the University of North Carolina, appointed a Professor in 1961 and became Dean of the college of Medicine in 1962, good health, prosperity and long life.